Post by Carnack on Apr 16, 2018 22:10:06 GMT -5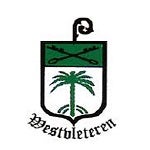 At #13 I have only one requirement: be a difference maker.
Vea will make a difference in this football teams ability to stop the run. But those talents can be found elsewhere in other guys in this Draft too. James is a more unique talent and could be both a difference maker - and a play maker. I love his athleticism and his versatility. Swearinger would be a good guy to teach James the ropes at FS allowing Swearinger to play more SS in the box in time.
Put James together with Montae Nicholson and we would have a terrific Safety combo for years to come. Add in that James can play OLB and rush the passer and you have a unpredictable defense that can run with TE's and fast RB's. That flexibility is worth a heck of a lot with our personnel group.
I don't personally buy the arm length thing as a problem for Vea, and I do personally believe he could absolutely be a difference maker for this team. Probably more so that James.
If his arms were drastically shorter than average, maybe it could be a concern, but they are not. Also, arm length is not as important at the position he plays than say at DE or OT. He does have some technique issues that he could improve, but we just so happen to have maybe the best technical DL coach in the league waiting to show him the ropes. Just look at what a year with Tomsula did for Ioanidis. Vea has absolutely exceptional physical ability, and the ability to affect both the run game, and the passing game. He may not be a double digit sack guy, but he will collapse the middle of the pocket and that is just as valuable, because it gets the guys on the outside more sacks. It's also something this team has been sorely lacking for ages. Give Tomsula a little time to sharpen him up, and you could be looking at an absolute monster.
I've watched a few tapes of James, and I came away seeing more Kenny Phillips than Sean Taylor. He's big, relatively fast for his size, and occasionally makes a nice play, but he doesn't take over games. At least not in any game I've seen. I don't see quite the range that I'd want on a FS, and I don't see a good enough nose for the ball to make me think he's the next great at the position. If Vea were gone and he was there, I would consider it, but honestly I think he's a SS/rover and we just traded away a guy with almost the same skill set.
Funny you should say Phillips because Phillips was routinely cited by the Miami coaching staff as, "... a player with the build of Sean Taylor and the knowledge and quickness of Ed Reed". But I was referring to his football instinct and play recognition regarding Sean Taylor. James has much better football instincts than Phillips had and if he gets quality coaching at the next level those instincts will translate into playing speed. And for the record, they may never be another FS as good as Sean Taylor.
By and larger we are seeing the same things in Vea feesh, but the PAC12 talent has really not been exceptional along the OL either the past two years. Like I said I love Vea and he will indeed be a difference maker for this team as I said before. But I do not see him as a stand out play maker. He will man the inside position for years to come though. He is super durable and wears guys out. Vea didn't platoon much this past year and as I mentioned in our earlier exchange he was not tasked to rush the QB in as much as play contain in 2017. He did more up field rushing in 2016. SO he can do it, but he is not as skilled at this point in time rushing the QB as he possibly could be. No doubt TOmsual will help him tremendously, but he will not get away muscling guys like he did at UW at the next level and he will have to really work to get to disengage with guys like Frederick in this division.
Love love Vea and would cheer for the selection, but he will need a good year of work before we see what his potential as a Pro actually is.